Production - Vegetable Trade Thessaloniki
---
Lahanokipos started in 1987 next to the shores of the Anthemountas river, 25 km east of Thessaloniki.
Continuing tradition and following the footsteps of our grandparents, we also took care of producing fresh vegetables.
In recent years, our company wants to ensure the best quality of its products and produces only products of integrated management that means continuous control of sprays, fertilizers, irrigation and harvesting according to the European standard Globalgap.
Our love and passion for what we do, knowledge - both theoretical and practical - about our subject and the experience of so many years gives us the ability to produce and offer you high value products.
Facilities
---
Our company today with 300 acres owned and rented offers to the general public fresh vegetables in large quantities. With state-of-the-art equipment, a special vegetable washroom, cold chambers and new facilities, we provide excellent quality products.
Orders
---
Your order is packed in disposable plastic boxes and palletted for the best possible transport. For the fast and economical transfer of vegetables to their destination, the Lahanokipos company owns refrigerated trucks.
Additional Services
---
In the standardization part we provide the possibility for harvested products in spinach and celery which are delivered to you without the root.
---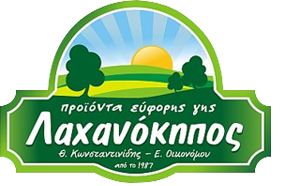 Lahanokipos | Production - Vegetable Trade Thessaloniki
Agia Paraskevi, Thermi / Thessaloniki
Tel: 2396024682 Fax: 2396024678 Mobile: 6944711065, 6949203153