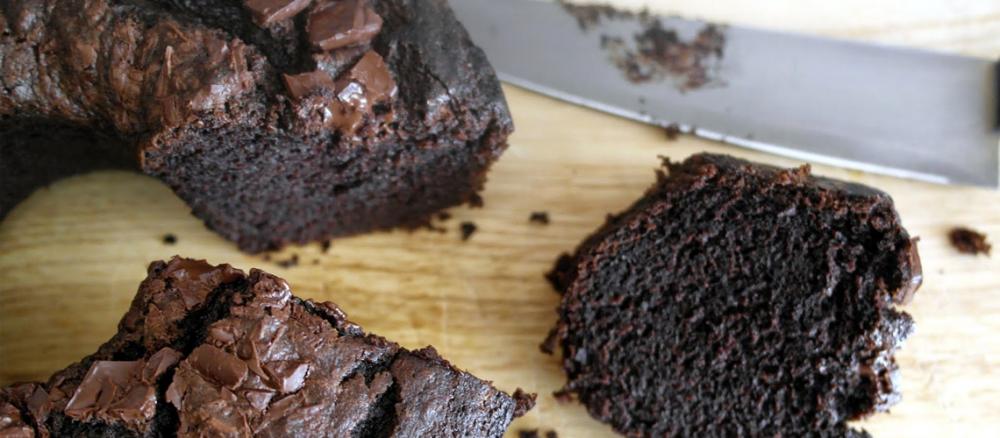 Chocolate cake with beets and yoghurt
---
150 g Margarine at room temperature
250 g Raw meal that inflates itself
200 ml of instant brown at room temperature
150 g Beets, cooked and powdered
Preheat the oven to 180 degrees Celsius.
Sift the raw meal with cocoa and add the baking powder.
In the bowl of the mixer, put the butter, sugar, vanilla, salt, soda and beat until the mixture is fluffy.
Continuing the hit, we add the eggs one by one.
Once the mixture is homogenized, we lower the speed and add the yoghurt and the beet pulp.
Mixing with a marjoram (silicone spatula), add the cocoa mixture with flour and coffee.
Once the ingredients are homogenized, drain the mixture in a buttered and floured form (personally, I prefer to cover the non-stick paper).
Bake for 1 hour and 10 minutes.
We try with the blade of a knife, immersing it in the center of the cake. If, when we remove the knife, the blade is clean then the cake is ready.
Remove it from the oven and allow it to cool well before we cover it with grease.
In a saucepan, put all the ingredients and leave it in a very low heat until the couverture melts.
Mix to mix homogeneously.
Let the glaze cool for 15 minutes and thicken a little and then carefully pour it into our cake.